Monopoly Poster Collection
---
    The Monopoly Poster Collection Is About Determination
It is the familiar game we all played and loved as kids; except now, it is real. Wealth, Success & Happiness are not obtained by the draw of a card. The Monopoly Collection from Vice X Virtue Posters reminds Entrepreneurs, Visionaries, and Dreamers; Don't wait for an opportunity. Create it!
---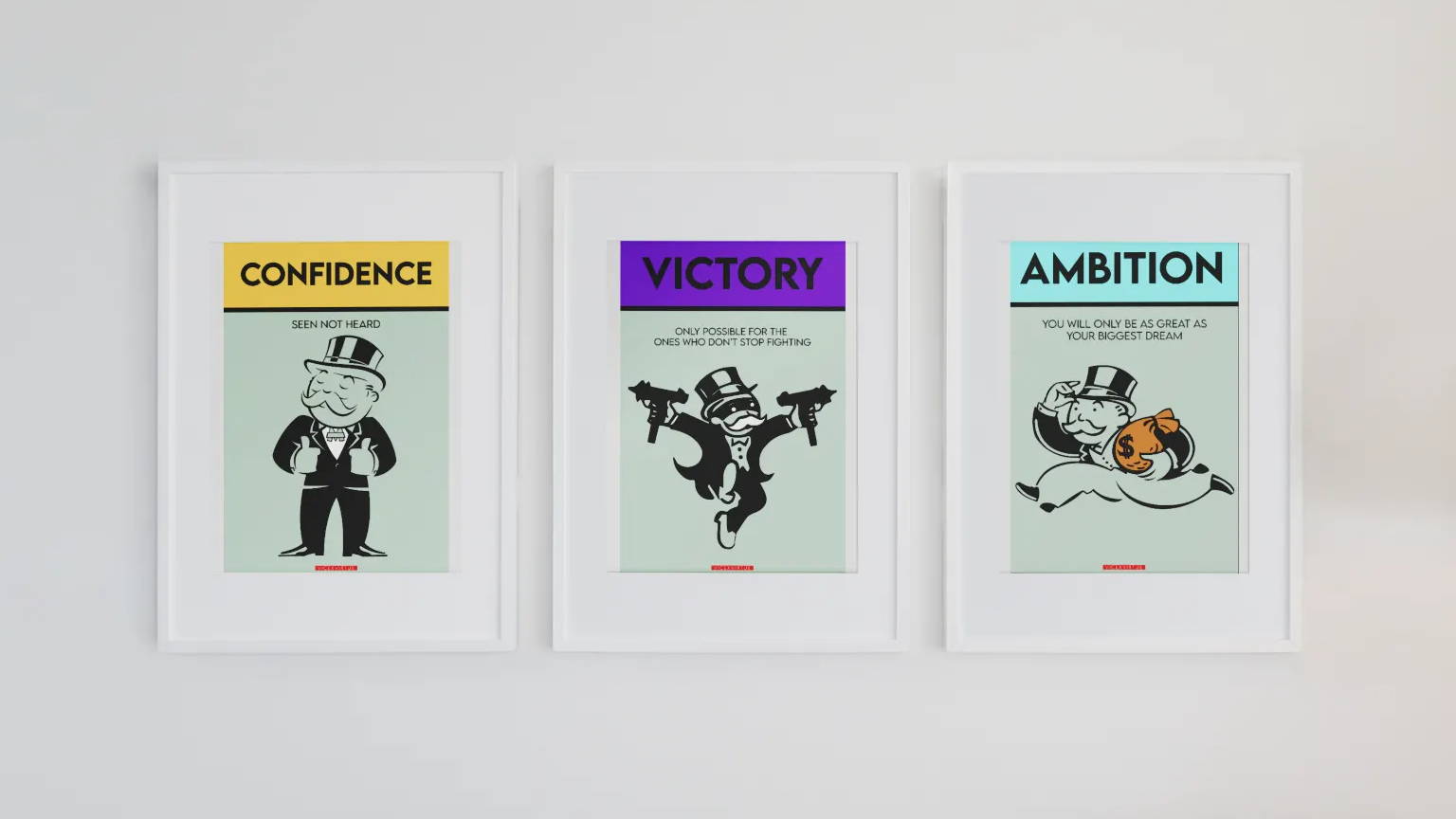 FREE RETURNS
WITHIN 30 DAYS
The Best Deals
More drip for less drops.
Vice X Virtue Posters are printed on high-quality, acid-free poster paper. Our Premium Matte finish enhances image quality without the unnecessary glare commonly associated with high gloss posters. Each poster arrives in a protective tube ready to be hung.
---
MONOPOLY RISK TAKER POSTER

Progress is never safe; risk always plays a part. Leaders separate themselves by being the ones who are willing to take risks. You can't steal second base with your foot on first base. Take the Risk or Lose the Chance. The Choice is always up to you. "You Can't Win, If You Don't Play," from Vice X Virtue Posters Monopoly Collection.
Through Vision comes direction. Once you have direction you can move towards your goals with precision. A life without vision is a life without purpose. "See the Win, Not the Possibility of Defeat," from Vice X Virtue Posters Monopoly Collection. PEOPLE ALSO LIKED THESE DESIGNS